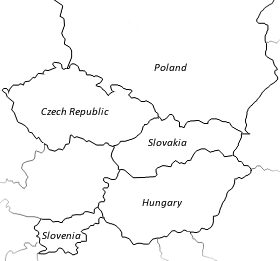 Slovakia
28. 11. 13
As a member of the European Union, Slovakia participates in forming the European system of higher education. What impact do EU policies in this area have on incoming international students from coun¬tries outside the EU? How do governmental institutions collaborate with state and private colleges? The Human Rights League held a public debate on these topics titled: Foreign Brains in Slovakia.
»
12. 11. 13 | Renata Kralikova
The answer to the question posed in the title is fairly simple. We should care about international students because they provide number of benefits to their host countries. In addition, they have a direct and positive impact on their host universities and later when they become high-skilled workers also on the host economy in a broader sense. However their impact is not as direct as to be much dis...
»
11. 11. 13
Albertine Kakeu is a young student of social assistance at the Comenius University in Bratislava. She is from Cameroon and lives in Bratislava, which has become her second home now.
»