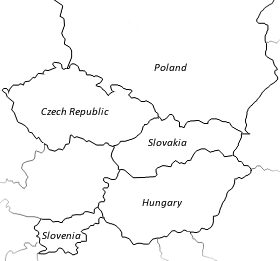 Hungary
Hungary is a country with low migration intensity. Despite the economic hardships and relatively strict policy of foreign employment, long-term migration has slowly, but steadily increasing in recent years. The share of foreign citizens on total population has doubled to 2.1 % in the past decade. According to Eurostat, the number of foreign citizens exceeded 200 000 in 2011. It is estimated that up to 40 % of these are ethnic Hungarians from neighbouring countries. At the same time, the number of issued work permits in Hungary has dropped, while the number of Hungarians leaving to work abroad has increased in recent years. The amended citizenship law, which introduced a preferential naturalisation procedure for persons of Hungarian descent, caused a sharp surge in the number of naturalized Hungarians in 2011. Hungary still has no overall policy document on migration policy and integration of migrants.
12. 2. 14
by Dr Ágnes Töttős 'Family reunification is a necessary way of making family life possible. It helps to create sociocultural stability facilitating the integration (…) in the Member State, which also serves to promote economic and social cohesion, a fundamental Community objective stated in the Treaty.' The provisions of the Charter of Fundamental Rights of the European Union touch...
»
18. 12. 13
This video is an edited record of the roundtable discussion organized on 9 Dec 2013 by the Center for Independent Journalism called "Foreign Students in the Hungarian Educational System".
»
12. 11. 13 | Anna Borbála Bodolai
Despite the facts that many foreign students are finding Hungary an attractive destination to study and that the Hungarian government has recognized their significance in the country, public and university services are still deficient in offering these students an adequate administrative infrastructure and possibilities for integration. For this reason many students of various cultural backgrounds...
»