Syrian engineer working at the Polish bar
26. 2. 13
Source: migrationonline.cz
The respondent in this short interview conducted by the Institute of Public Affairs comes from Syria which he fled because of the war. 35 years old Syrian engineer lives in Poland for almost two years and works in a bar. In the interview he talks about his plans to start business but lacking necessary documents and means to do so.
What is your name?
I won't say. I prefer to stay anonymous.
Where do you come from?
I come from Syria. There is a war now, so I had to escape. I can't go back now, because the authorities are looking for me. My brother is a leader of Syrian opposition, but he is imprisoned now.
What do you do for a living?
I am an engineer. Before the war started I had worked in many different countries in my profession. In Poland I work in a bar. I have some money, and I really want to invest them. I have many ideas, but I don't have relevant documents which would allow me to open my own business here.
Have you already legalize your stay here?
No, I still wait for the decision regarding the legalization of my stay. Now I'm just having the Foreigner's Temporary ID.
What are your plans for the future?
I would like to stay here and open my own business, but for now – I still have to wait for the decision. I haven't received any information from the Office for Foreigners yet. Nobody wants to talk with me. Every 2-3 weeks I have to borrow money from my family in Syria while I should be the one sending them money…
What was the biggest problem for you here?
The biggest problem? Language and contacts with people. I have a family here, but it took me some time to establish a personal contact with Poles.
Interview carried out by Maria Sternicka, Institute of Public Affairs.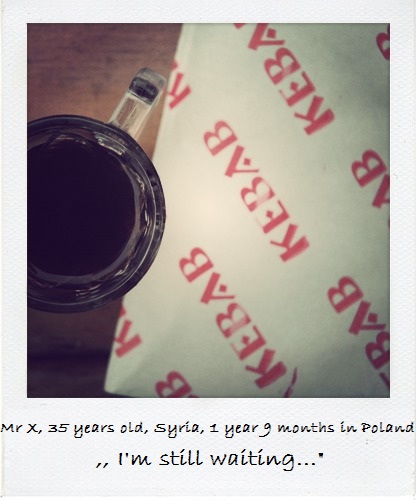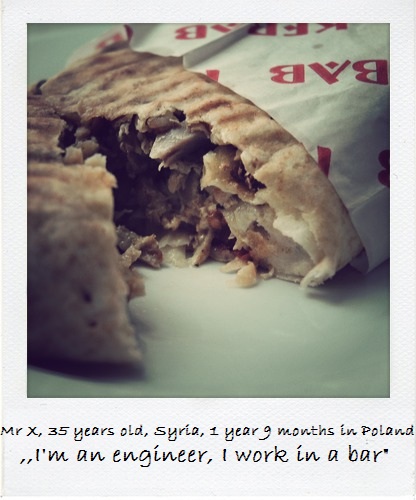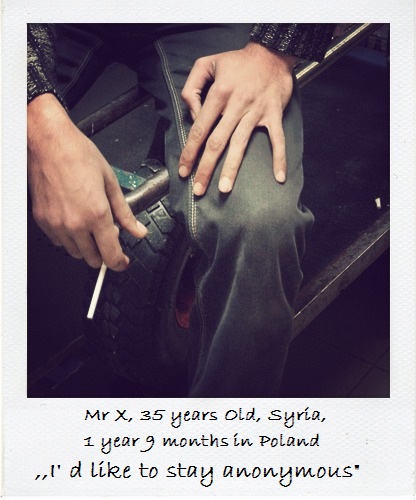 Photo by Maria Sternicka
This article is one of the migrants' contributions to the project Migration to the Centre and was created with the cooperation of the Institute of Public Affairs.
The article has been written with support of the Europe for Citizens Programme of the European Union and the International Visegrad Fund. The article reflects the views only of the author, and the Commission cannot be held responsible for any use which may be made of the information contained therein.


Full text (pdf)